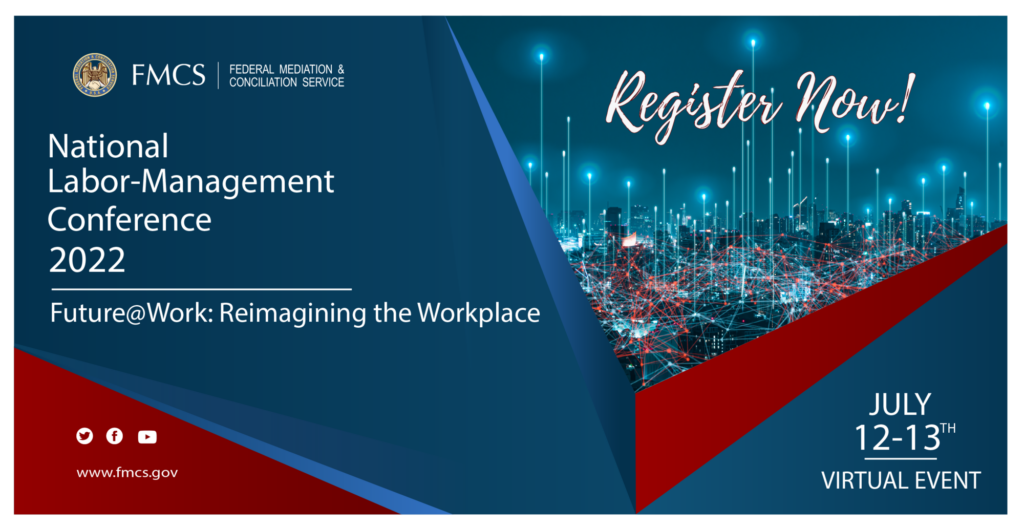 Statement by Press Secretary Jen
 

Psaki on FMCS Personnel

 

Designation
Today, President Biden designated Gregory Goldstein as Acting Director of the Federal Mediation and Conciliation Service (FMCS) and we call on the Senate to quickly confirm Javier Ramirez to serve as the permanent FMCS Director.
 
Goldstein is a career member of the Senior Executive Service and has served as the Chief Operating Officer for FMCS since 2018. Ramirez began his FMCS career as a Commissioner in 2005 and is currently the Executive Manager of the Division of Agency Initiatives. He has mediated disputes in almost all sectors of the American economy, including multi-party disputes in manufacturing, construction, and education. 
 
Because of the President's American Rescue Plan and Build Back Better agenda, our economy has recovered more rapidly than predicted from the COVID-19 pandemic downturn. With tighter labor markets and more money in their pockets, workers have greater power to demand their fair share from employers in collective bargaining with unions across the country. These conditions have put a spotlight on the important role of the Federal Mediation and Conciliation Service.
LEADING FMCS — The administration announced it will make GREGORY GOLDSTEIN the acting director of the Federal Mediation and Conciliation Service Wednesday, as its nominee to be the permanent director, JAVIER RAMIREZ, awaits confirmation in the Senate.
Goldstein has served as the chief operating Officer for the federal agency, which helps to resolve labor disputes, since 2018. Ramirez was nominated for the post in June, but his nomination has been stuck in committee.
ice in facilitating productive collective bargaining relationships and labor-management partnerships.
 
The President's designation of Gregory Goldstein, and his urging of the Senate to confirm Javier Ramirez, should help the FMCS play an even more proactive role in helping unions and employers successfully negotiate collective bargaining agreements, including where there are strikes or lockouts currently underway.
From POLITICO
Obituary for Former Director Moffett from Washington Post 11/28/21
KENNETH ELWOOD MOFFETT "Ken"
Ken Moffett, a former federal mediator and union leader, died on November 19, 2021, of natural causes. He is survived by his wife of 24-years Mary (Taddeo) Moffett; his children, Laura Tornell, Olney, Maryland, Ken Jr., Alexandria, VA and John (Antioch, CA); three grandchildren (Brian, Scott and Melanie) and three great-grandchildren (Isabella, Oliver and Eva). A memorial service will be held at 11 a.m. on Friday December 10, 2021 at Our Lady Queen of Peace Catholic Church at 2700 South 19th Street, Arlington, VA 22204. Donations in lieu of flowers may be made to one of these charities: Jobs With Justice, at: 
www.jwj.org
 The 
Alzheimer's Association
;https://alz.orgOur Lady Queen of Peace Catholic Church: https://
www.ourladyqueenofpeace.org
/
Published by The Washington Post on Nov. 28, 2021.
What is currently happening at FMCS? Who is in charge? Good questions, here is the news.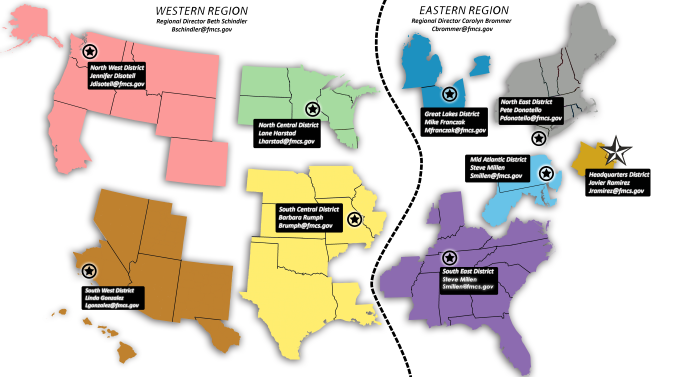 Rich Giacolone the 19 Director of FMCS retired on January 2, 2021, after leading the Agency for 3 years. His vacancy will remain until the next Director is confirmed by the Senate (See news on the situation below).
Deputy Director Gary Hattal was in charge until his retirement in December 2021, his title was Deputy Director with the duties of the Director. Gary had 26 years of experience with FMCS and was Director Giacolone's Deputy Director during his entire term.
We do have developing news impacting FMCS: Javier Ramirez was announced by the Biden Administration as the FMCS nominee on June 9th, 2021.  He was voted favorably out of the Senate HELP Committee on August 3rd and was placed on the Senate Executive Calendar, No. 300.  He now awaits a vote in the full Senate.
Here is the White House Announcement:
Javier Ramirez, Nominee for Director of the Federal Mediation and Conciliation Service
Javier Ramirez began his FMCS career as a Commissioner in 2005 and is currently the Executive Manager of the Division of Agency Initiatives.  This office bears responsibility for the Office of Conflict Management & Prevention, Office of Strategy & Development, the Center for Conflict Resolution and Education, the FMCS Institute for Conflict Management, and the DC and Northern Virginia (HQ) Commissioners. 
Javier mediated disputes in all sectors of the economy (except air and rail) in professions such as the performing arts, public safety, professors, hospitality, hospitals, manufacturing, and packing houses.  Javier facilitated and mediated multi-party disputes in manufacturing, construction, and education.  He was on the facilitation team for several regulatory negotiations, including the Department of Energy (DOE) negotiations that resulted in the largest energy-saving rule in DOE history.  Javier also trained and successfully facilitated parties in various collaborative bargaining models.  Notably, Javier collaborated with colleagues to create the FMCS Affinity Bargaining model.  He represented the agency in international tri-partite training efforts in Bangladesh and trained all New Zealand labor mediators on collaborative bargaining. Javier has been the recipient of multiple FMCS performance awards in recognition of his work, including the Director's Award.
Additionally, Javier is regularly asked to present at national and regional conferences on conflict management topics.  He guest lectured on labor relations and dispute management at the University of Illinois, University of Colorado Boulder, National Defense University, Cornell, and other universities.
Prior to FMCS, Javier spent over fourteen years in labor relations, negotiating contracts and resolving disputes in areas such as immigration, contract administration, communication, staffing, and politics at the federal, state, and local level.  His efforts have been featured in Rolling Stone, Chicago Tribune Magazine, and Chicago Lawyer Magazine; cited in the New York Times Best Seller Fast Food Nation; and recognized by the College of Labor and Employment Lawyers.
Javier enjoys the performing arts or exploring the great outdoors with his wife and two adult children.
This is great news for FMCS, and if his nomination is confirmed by the Senate (as I expect it to be), he will be the second consecutive FMCS commissioner to be nominated and confirmed.